Top 9 Social Listening Tools For Online Businesses
Boran Özgül
Content Marketing Specialist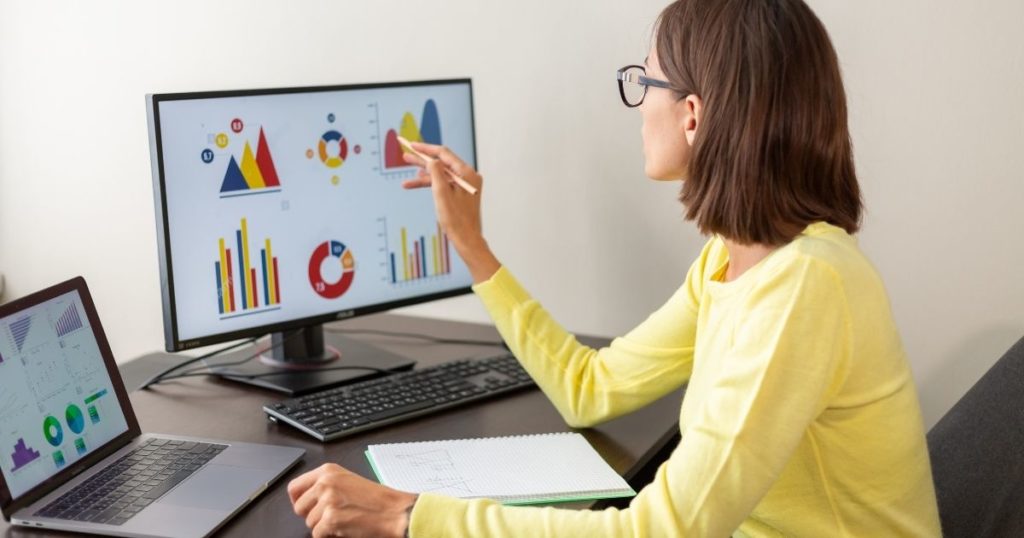 Social media is a great tool to help your business grow. But failing to manage your presence can have negative consequences. Knowing what people are saying about your brand can create opportunities. To do that, you need to track your social media presence. There are several tools that can help you achieve that goal. We call them social listening tools.
In this article, we will provide you with a list of great b. Using them can help you manage your brand. Which will no doubt improve your marketing.
What Is Social Listening?
Social listening is the process of monitoring your brand's social media presence for customer feedback, direct mentions, and conversations about your relevant keywords, competitors, subjects, or industries.
Being able to track them will help you improve your brand presence.
What Are Social Listening Tools?
Social listening tools help you monitor multiple social media platforms from a single point. This way you can easily check the mentions of your brands and manage your presence.
These tools will also allow you to schedule posts and manage social media accounts.
Related Article: Social Media Marketing Tips
The Best Social Listening Tools For Online Businesses:
1. Brand24
Brand24 is a social listening platform. And it provides information about what people are saying online about your brand.
With the Mentions Feed, Brand24 allows you to see mentions of your brand in real-time. And allows you to take immediate action via its dashboard.
Features such as mention analytics, influence score and sentiment analysis allow users to categorize mentions easily and understand what they should focus on.
Brand24 offers a wide price range, starting from $49 for the Individual Package, to $249 for the Enterprise Package.
2. BuzzSumo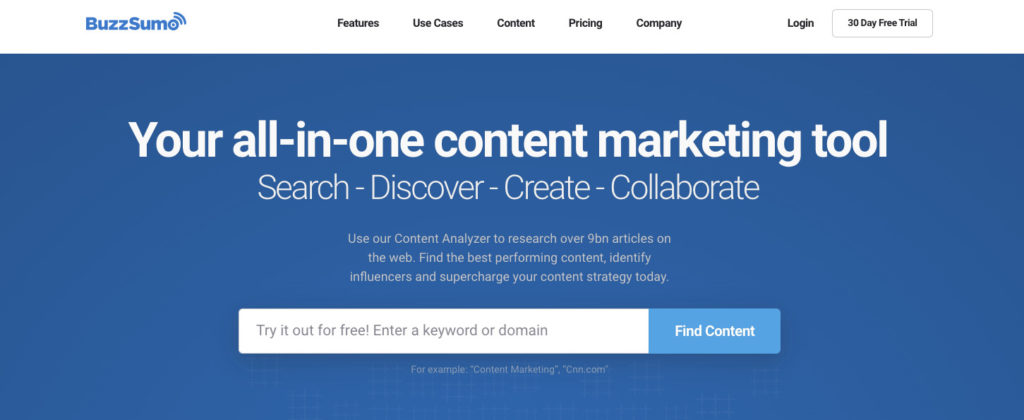 BuzzSumo describes itself as a content analysis tool. But it is also a great tool to use for social media listening.
With BuzzSumo, you can find all content related to a search term on the web. You can use it to research all the mentions your brand has on the web.
However, it doesn't only show you the content itself. You can also see the number of engagements that content has. So you can see engagement figures for Facebook, Twitter, Pinterest, Reddit, etc.
The Pro Plan for BuzzSumo is $99 per month. While the most expensive plan is $299 per month.
3. Buffer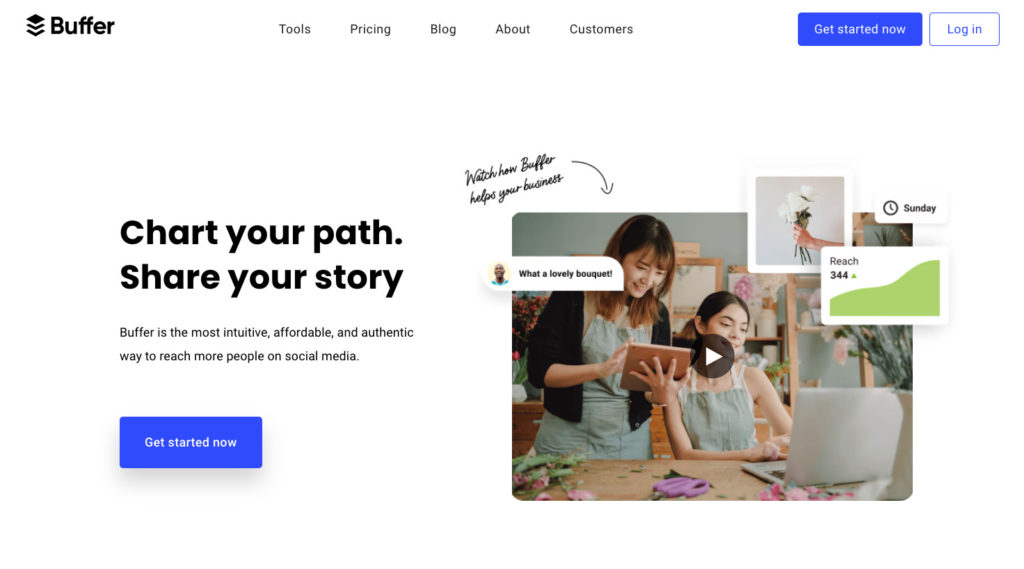 Buffer is a social listening tool and management platform all rolled into one. With Buffer, you can find social media discussions that are most important for your brand. Then, you can join in to immediately take action
The tool offers a centralized dashboard where you can see replies, post content, and engage directly with the brand's audience.
You can use it to plan effective social media campaigns. Also to analyze audience behaviour and integrate multiple platforms to manage them from a single screen.
The paid Buffer packages start at $5 per social media channel. The Team package costs $10 per month, and the Agency package is offered at $100/month per 10 social channels.
4. Tailwind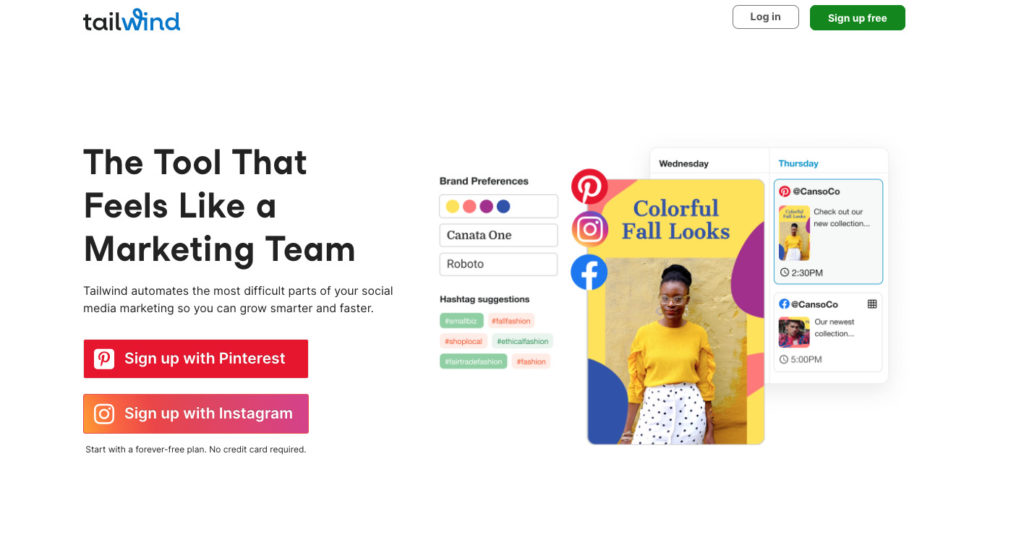 Tailwind allows you to schedule posts for Instagram and Pinterest. You can schedule content to auto-post, or use Smart Scheduler to find the ideal times to share content with the best hashtags for the subject.
You can also use it as a social listening tool by managing and reporting all the aspects of your Pinterest and Instagram presence.
The Pro package costs $19.99 per month, while the Advanced package costs $49.99 per month.
5. Agorapulse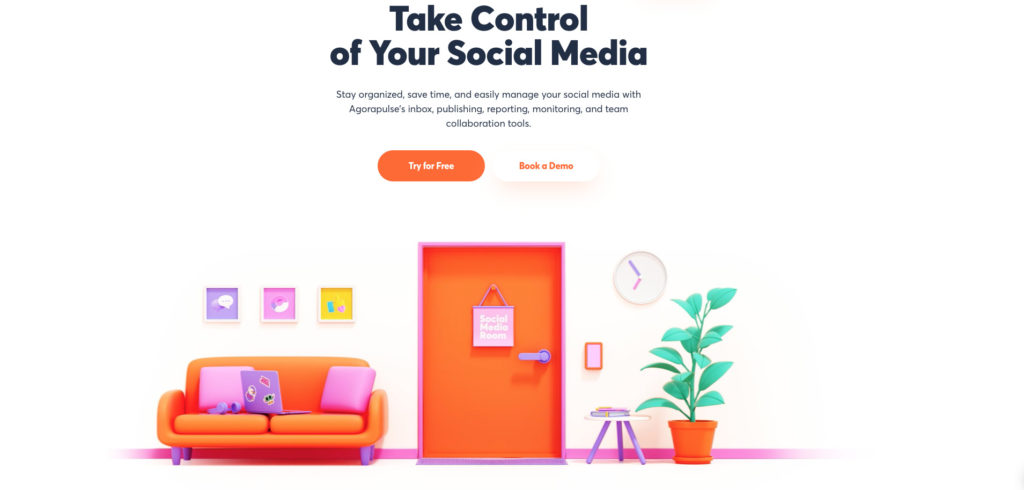 Agorapulse is a social media management and social listening software that allows you to unify your inboxes.
With this tool, you can manage your Twitter, Facebook, Instagram, and YouTube accounts from a single dashboard.
You can also use it to discover feedback from customers, and search brand mentions, as well as to manage ad comments.
The Pro Plan for Agorapulse costs $99 per month, while the Premium Plan costs $199/month. There are also customer prices available for enterprises.
6. BrandMentions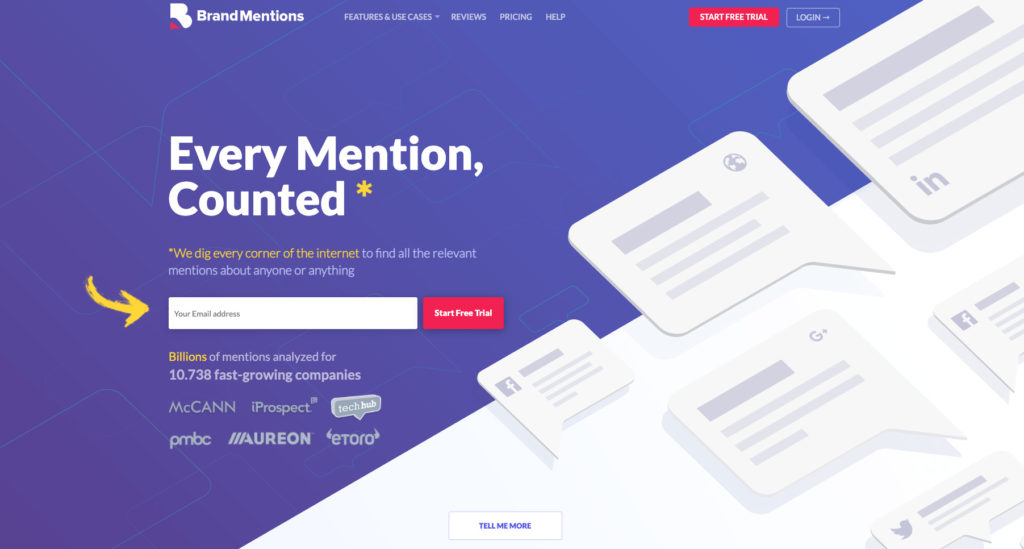 BrandMentions scans every corner of the internet to find all relevant mentions about your brand.
Basically, it can monitor everything that is being said about your brand on the internet and social media.
This social listening tool allows you to engage with your customers and manage your brand reputation by providing great insights into your target market.
You can start using BrandMentions for $99 per month with the Growing Business plan. While the most expensive plan, Enterprise/Agency, costs $499 per month.
7. Hootsuite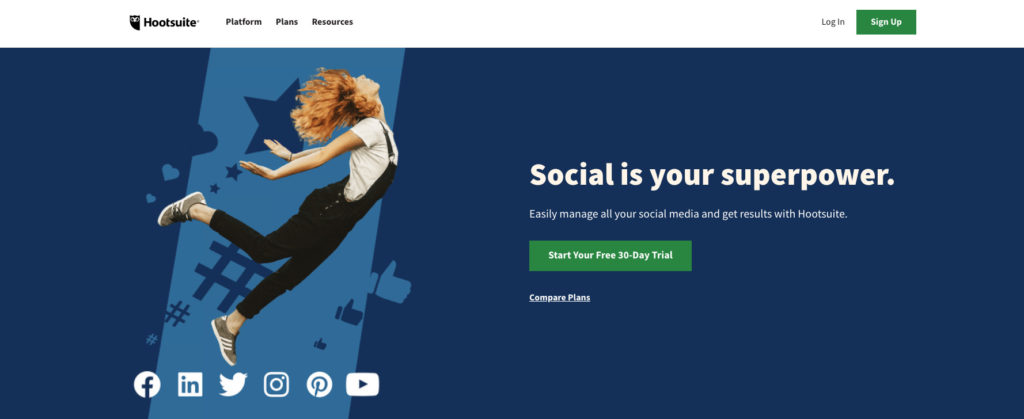 Hootsuite is a well known social media management tool, but social media listening is not a part of their Hootsuite Platform. For that, they have a separate tool called Hootsuite Insights.
This social listening tool allows you to measure the social sentiment surrounding your brand. So you can spot what each segment thinks about your brand.
And you are not only limited to social media platforms. With Hootsuite Insights, you can "listen" to discussions on different parts of the web. Such as blogs, news sites and forums.
Like with most social listening tools, you can get real-time data to your dashboard. You can also set alerts for unusual spikes in sentiment or volume.
8. Keyhole

Keyhole is a social listening tool that allows you to get relevant data instantly. It does that by automating your reports.
The tool also provides the ability to track keywords, hashtags and influencers. While advanced plans include additional features, such as sentiment analysis, media moderation, and advanced analytics.
But without a doubt, the main selling point of the platform is the ability to access social analytics and reporting easily. Being able to monitor and post in real-time is a great benefit too.
Keyhole offers custom pricing depending on the company's size and needs.
9. Mention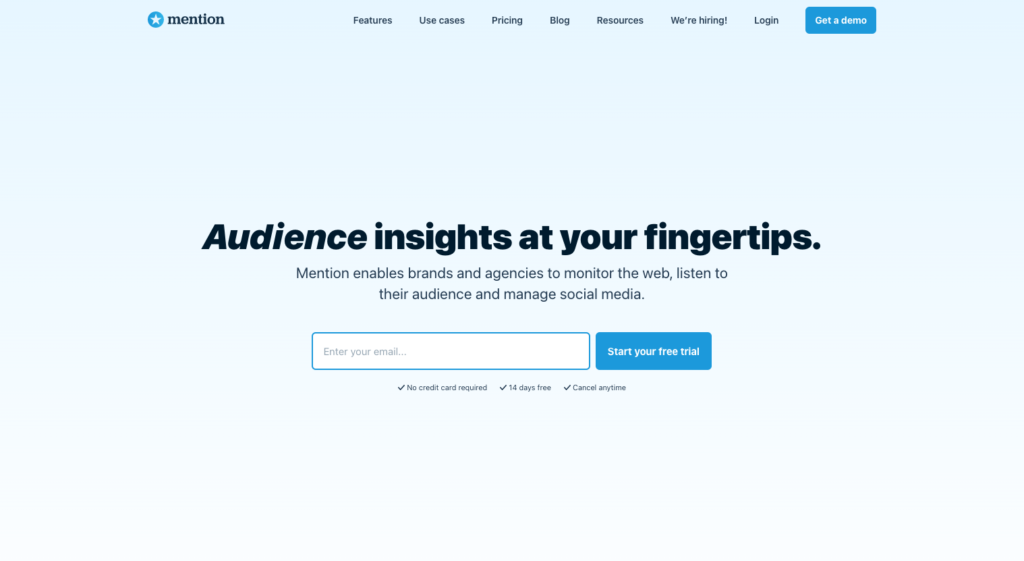 Mention allows users to track content sources across numerous languages. With that, you can find brand mentions all over the entire world.
You can also choose which content to filter out or focus on, so you can pay attention to discussions that actually matter.
You can also use Mention to compare your brand agains competitors, so you can ensure that your content is always in top shape.
The cheapest Solo plan costs $29, while the ProPlus plan costs $199 per month.
Related Article: What is Video Marketing?